At Dapperly Cuts by Kendra our mission is to provide our Clients with a with full range of Quality services.  Specializing in Hair- Cuts, Fades, Hot Shaves and Beard Care, with nothing less than a professional and Experienced Barber. while successfully satisfying the needs of our clients, through continued teamwork and positive relationships. We are committed to have all our clients leave our Barbershop Feeling Dapperly. Look no further you have come to the right place and found the Best Barber for you. Come on in enjoy the exciting Roaring Twenties atmosphere.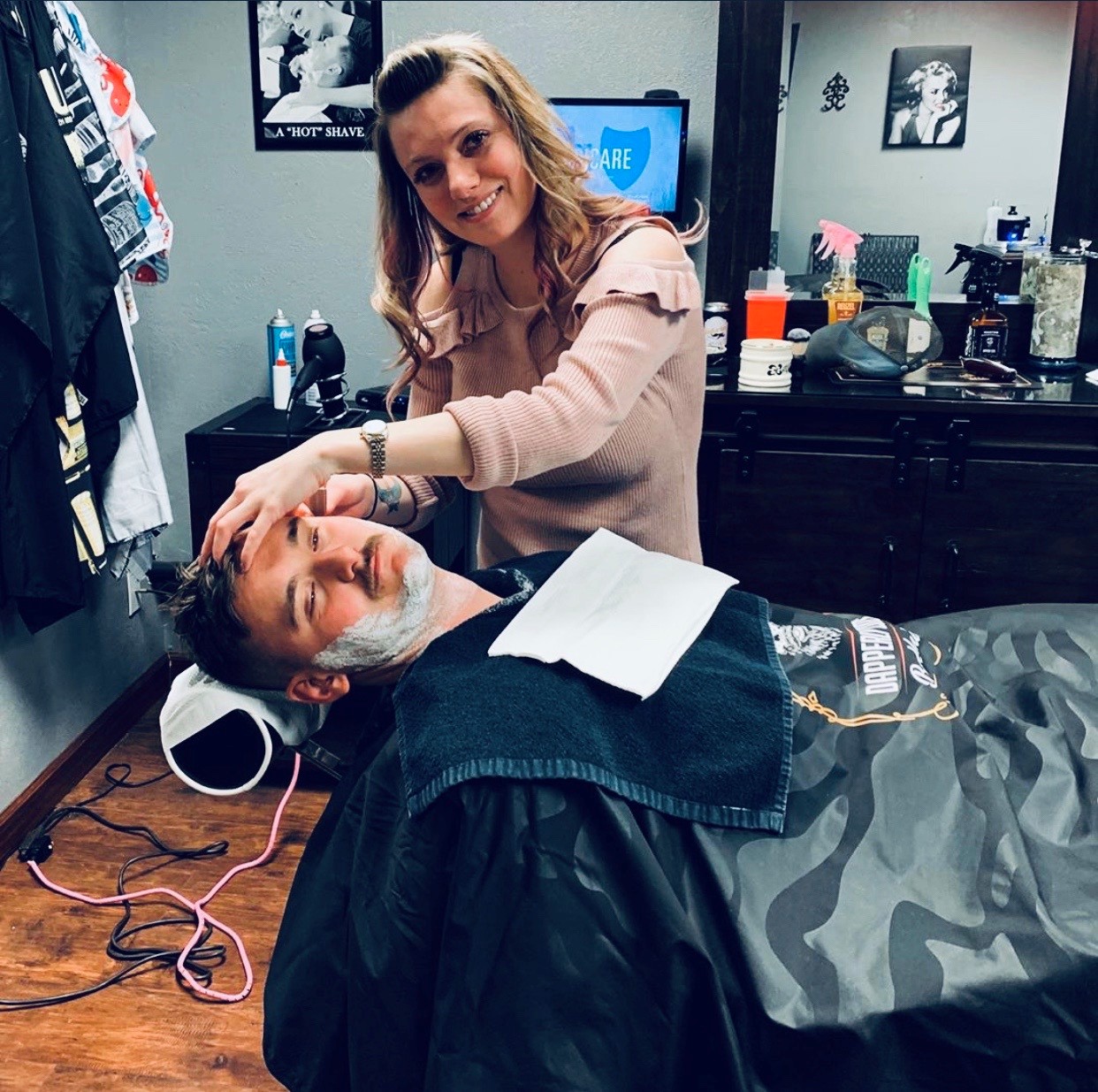 Dapperly Cuts by Kendra was founded by Kendra Chase on June 1st, 2017, but before that it has always been Kendra's dream to have her own business. Kendra was born in Denver, but she was raised in Grand Junction, Co. Kendra has always had a passion for cutting hair. After her graduation from Central High School in 2012 she continued her education at the Salon Professional Academy and became a licensed Cosmetologist April 30th of 2013. Kendra was immediately offered a job cutting hair for a large franchise, but she still felt that there was more she could learn. Kendra continued her education at Delta/Montrose Technical College and became a Barber May of 2017. With the knowledge she gained through her education and experience she set forth to open Dapperly Cuts by Kendra. June 1st 2017 Kendra's goal is to not only provide a great haircut, but a comfortable, fun and relaxing atmosphere as well as all clients becoming part of the Dapperly Cuts Family.
Hear What Our Customers Are Saying
Take a look at our past positive reviews! on facebook, and Google Contact us today! We look forward to hearing from you and ultimately working with you and becoming your Barber.
Your Feedback is very important to us. Let us know how we are doing!
Call Us Today 970-424-0826